Congratulation! SKE standardized belt conveyor has obtained industry patents
SKE series fixed belt conveyor is a bulk material conveying equipment with excellent performance, strong power, beautiful appearance and complete functions. Our company adopts the concept of modular design , warehouse-type stocking, and creatively achieves the ultimate goal of good quality ,low price and fast delivery.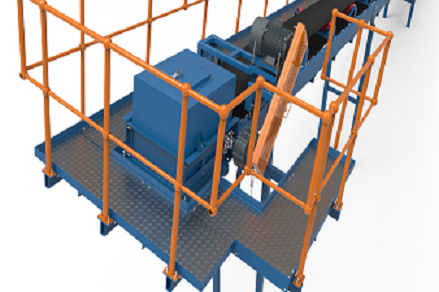 SKE series standardized belt conveyor has many functions compared to traditional design:
1.Strong power, cost saving, noise reduction, environmental protection, safety and reliability;
2.Reducing resistance, improving accuracy, extending life, safety and reliability;
3. Professional design Real material and compact structure Excellent performance;
4. Constant pressure, clean, clean, patented design, worry-free maintenance;
5. Modular design; This management concept creatively achieves the ultimate goal of cheap and fast delivery of the SKE series fixed belt conveyor
6. Ingenuity, convenient installation, refusal to welding, rapid prototyping;
7. Application of C-type main frame: The SKE series uses steel plates to be bent into C-type main frame. Compared with traditional hot-rolled channel steel main frames, the cross-section height is higher, the bending resistance is stronger, the weight is lighter, and the appearance is more Beautiful.
8. Application of endless adhesive tape: SKE series uses nylon core endless adhesive tape. The use of endless adhesive tape will reduce the installation time on site, improve the quality level of adhesive tape joints, and improve the overall strength of adhesive tape.
We do hope our SKE brand standardized designed belt conveyor will be popular in world soon due to its features; Tripper conveyor
Congratulations again to all technical team and manufacturing team.