SKE belt conveyors under installation in Shigu Chau, Hongkong
Installing a belt conveyor system is an efficient way to move materials from one area to another and the installation will directly influence the conveyor operating. Due to the Covid-19 influence, our technical engineer could not reach the site, however our engineer is 24h/ 7d on line for installation supporting.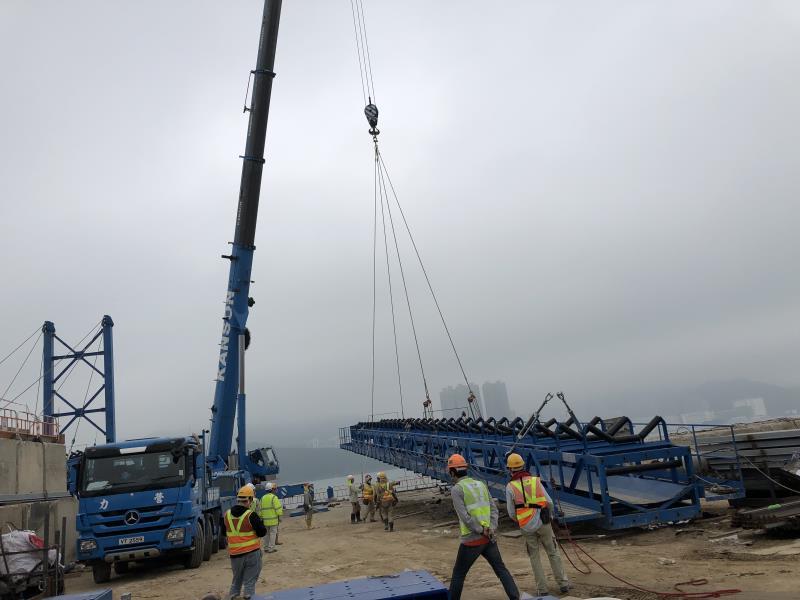 In order to ensure the belt conveyor system can be put in use at earliest, the installation period should be shortened, the conveyor system is under installation timely and efficiently by the on line engineer, and we offer the belt conveyor installation manual in detail to ensure every installing work can be done without any mistake.