Belt conveyors are widely used in agricultural , mining  and transportation industry to transport various solid block and powder materials or pieces. The conveyor belt can be transported continuously, efficiently, and at a large inclination angle. Conveyor belt is easy to use, easy to maintain, low freight, and can shorten the transportation distance, reduce engineering cost, save manpower and material resources.
Conveyor belt is a rubber and fiber, metal composite product, or plastic and fabric composite product used in belt conveyors to carry and carry materials. Conveyor belts are widely used in cement, coking, metallurgy, chemical, steel and other industries wherever the transportation distance is short or long and whatever the transportation volume is small or big.
According to the structure and shape, the conveyor belt is divided into a layered fabric core conveyor belt, a corrugated edge conveyor belt and an endless conveyor belt.
According to the performance, the conveyor belt is divided into heat resistance, oil resistance, acid and alkali resistance, cold resistance and other types.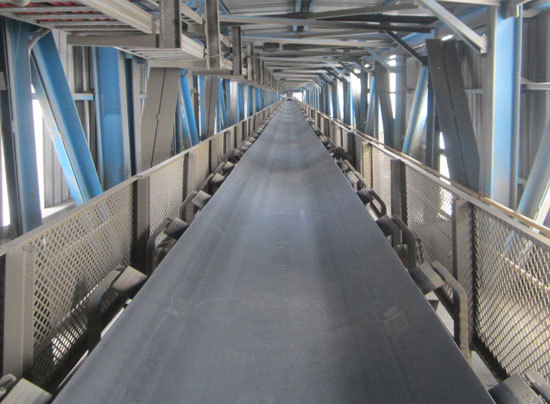 corrugated conveyor belts are designed for horizontal, steep inclined and vertical handling of bulk materials
Steel cord belts for maximum conveying performance over long distances and large conveying heights.
Conveyor belt is a rubber and fiber, metal composite product, is the carrying medium of a belt conveyor system
Please send your message to us